For our vertical integration and the assurance of obtaining products of irreproachable qualities for your safety, we master the whole chain of production of the weaving by way of the dyeing, cutting, making, conditioning.
Take advantage of our experience, do not hesitate to ask us for our catalog of straps made for stowing, but also PPE. We market according to the standards in force.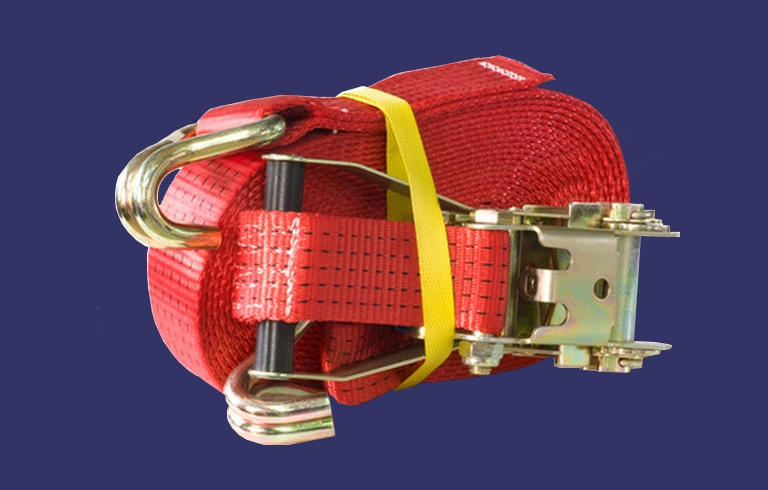 A wide variety of products
We manufacture lashing straps, up to more than 20 tons of resistance for heavy lashings.
Ratchet strap, claw cam strap for lightweight trailer-type lashings, our machine park allows us to weave all types of straps.
We have a wide range of stowage / lifting strap, do not hesitate to ask us for our catalog.
Standard or tailor-made, our production sites develop products on demand, meeting your specifications, but also the standards of the trade.
A state-of-the-art industrial tool
With one of the most important machines in Europe, we can offer elastic or rigid straps and ribbons 5 to 350 mm wide, in very high speed weaving or on a jacquard or mechanical armor loom. We are also equipped with crafts with shrinking or variable width. Do not hesitate to contact us!
Do you need information for your project? Contact us!