In addition to our couture sewing range, we can offer you a range of overmoulding on straps, ribbons, braids, based on existing models or custom-made.
Do not hesitate to ask us for samples and contact us for any development.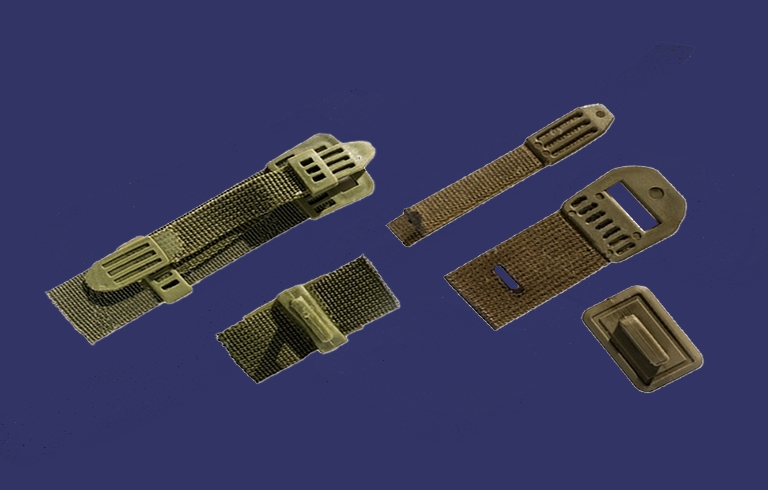 A wide variety of products
We guarantee the complete manufacturing of your overmolded product.
We integrate the dyeing of the thread, the weaving of the strap, the assembly with buckling, plastic overmoulding…
Our machine park allows us to meet the most technical demands for molded parts.
A state-of-the-art industrial tool
With one of the most important machines in Europe, we can offer elastic or rigid straps and ribbons 5 to 350 mm wide, in very high speed weaving or on a jacquard or mechanical armor loom. We are also equipped with crafts with shrinking or variable width. Do not hesitate to contact us!
Do you need information for your project? Contact us!